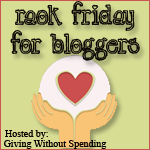 Woohoo! It's Friday, and that means it's time for another random act of kindess. You can find out more about this MeMe by checking out Giving Without Spending. I personally think it's an awesome MeMe, and I'm looking forward to attempting to participating each week. So, why don't you join in on the fun???
So, my RAOK this week goes to...
Tara at Too Much Information AND Kidz
I found Tara through The Secret is in the Sauce, and I really enjoyed reading her blog. She keeps it all "spiffy", and she's always got the cutest pictures of her daughter Chloe. Chloe is a special little girl. You can read her story here. Tara has used Chloe and her situation to start Kidz, and this is a wonderful idea. So, you should also drop on by Kids to see what's going on. It's such an inspiring blog as well, and the stories will really brighten up your day.
So, drop by Too Much Information and Kidz and introduce yourself to Tara. I really think it'll be worth your time to meet her and her family. I know I've been blessed reading their stories.
So, Tara...grab this little award and show it proudly on your blog. You sooo deserve this RAOK!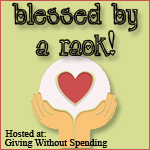 Won't you join me and give a RAOK today? Please share if you do!